THE MISSION FOR WHICH THIS CORPORATION IS FORMED IS TO FOSTER A CLIMATE IN WHICH BUSINESSES CAN OPERATE PROFITABLY IN THE NORTH STATE OF CALIFORNIA.
Community Outreach Activities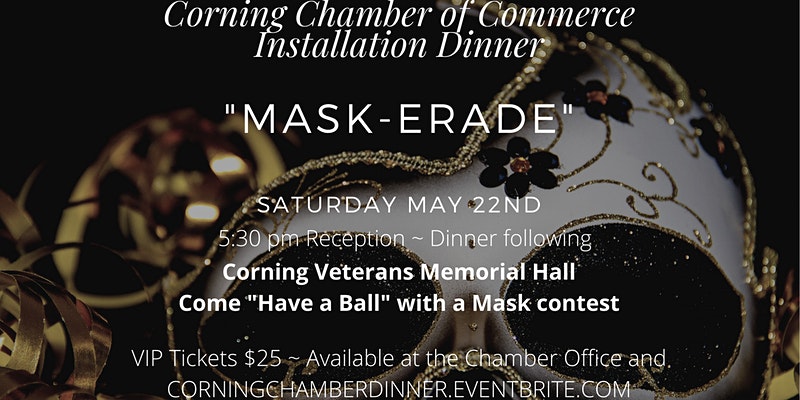 This will be our 100th Anniversary! We are planning a "Masquerade" theme. (Yes, a word play on the current guidelines). We will even hold a mask contest for the best face shield/mask.
We will be giving awards for "Volunteer of the year" and "Business of the year". We will be installing board members for the 2021 year.
And of course all the yearly fun activities such as the picture stage, decorated table contest and raffle to name a few.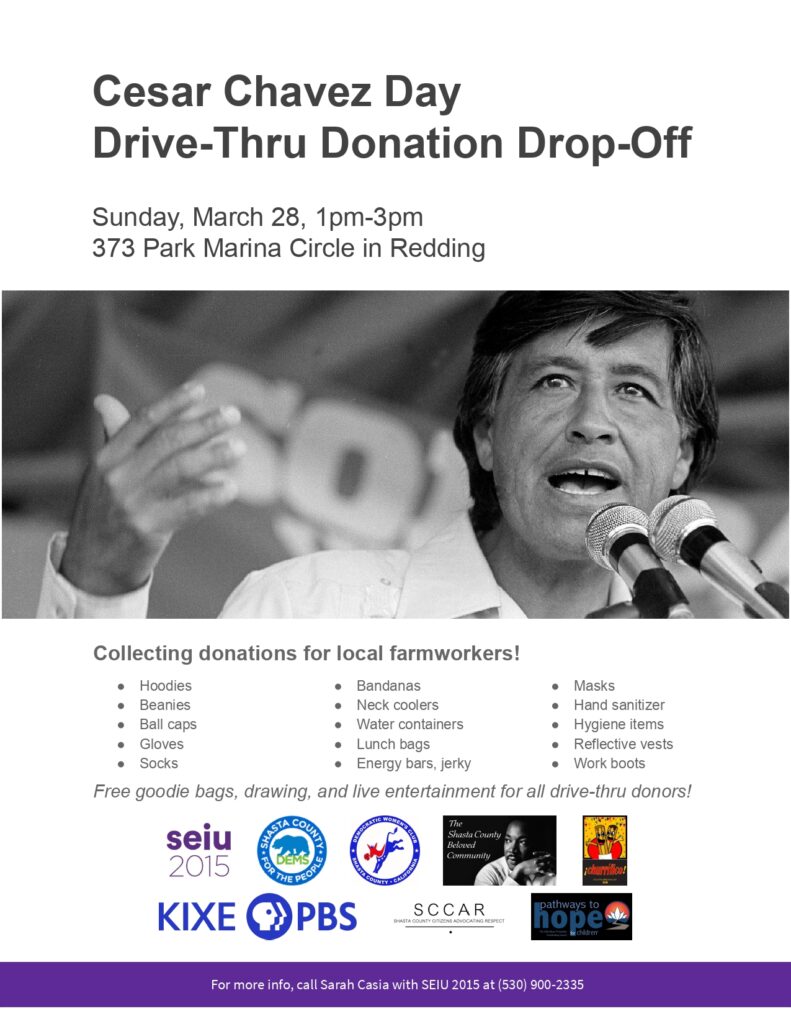 State Updates Blueprint to Allow Additional Activities That Can Be
Conducted Outdoors and with Consistent Masking, Which Reduces Risk of
COVID-19 Spread for Safe and Sustainable Reopening
  _Ballparks, Stadiums, Theme Parks Can Open Outdoors Beginning April 1
with Capacity Restrictions and Other Safety Modifications as Science
Indicates Outdoor Activities are Safer_
SACRAMENTO – Today, the California Department of Public Health (CDPH)
released updates to the state's Blueprint for a Safer Economy reopening
framework focused on activities that can be conducted outdoors with
consistent masking, two factors that are scientifically shown to reduce
the risk of COVID-19 spread. The updates allow outdoor ballparks,
stadiums and theme parks to open with significantly reduced capacity,
mandatory masking and other public health precautions. These changes
take effect April 1.
Following on yesterday's announcement of how vaccine equity will be
linked to future Blueprint case rate tier changes, today CDPH announced
how, guided by science, other sector changes can be introduced into the
Blueprint.
"With case rates and hospitalizations significantly lower, the arrival
of three highly effective vaccines and targeted efforts aimed at
vaccinating the most vulnerable communities, California can begin
gradually and safely bringing back more activities, especially those
that occur outdoors and where consistent masking is possible," said Dr.
Mark Ghaly, secretary of the California Health and Human Services
Agency. "Even with these changes, California retains some of the most
robust public health protocols in the country."

"Throughout the pandemic, California's business community has been
committed to protecting the health and safety of workers and customers –
and that won't change now," said Dee Dee Myers, senior advisor to
Governor Newsom and director of the Governor's Office of Business and
Economic Development (GO-Biz). "We will continue to work together with
our partners across all sectors of the economy, as we reopen safely,
sustainably and equitably."
Changes to the Blueprint include:
California will continue to update the Blueprint periodically based on
science and vaccination progress. View the updated sector chart  to
see which activities and businesses are allowed in each tier.
Celebrating Black History Month: Women Leading Community & Economic Empowerment
An article has been published by Living Magazine about the great works of our partner 3core. We are blessed to have Luis Moreno as board member in our organization.
Secret no more, please share!
Living Magazine ha publicado un artículo sobre los grandes trabajos de nuestro socio 3core. Tenemos la suerte de tener a Luis Moreno como miembro de la junta directiva de nuestra organización.
 ¡No más secretos, por favor comparte!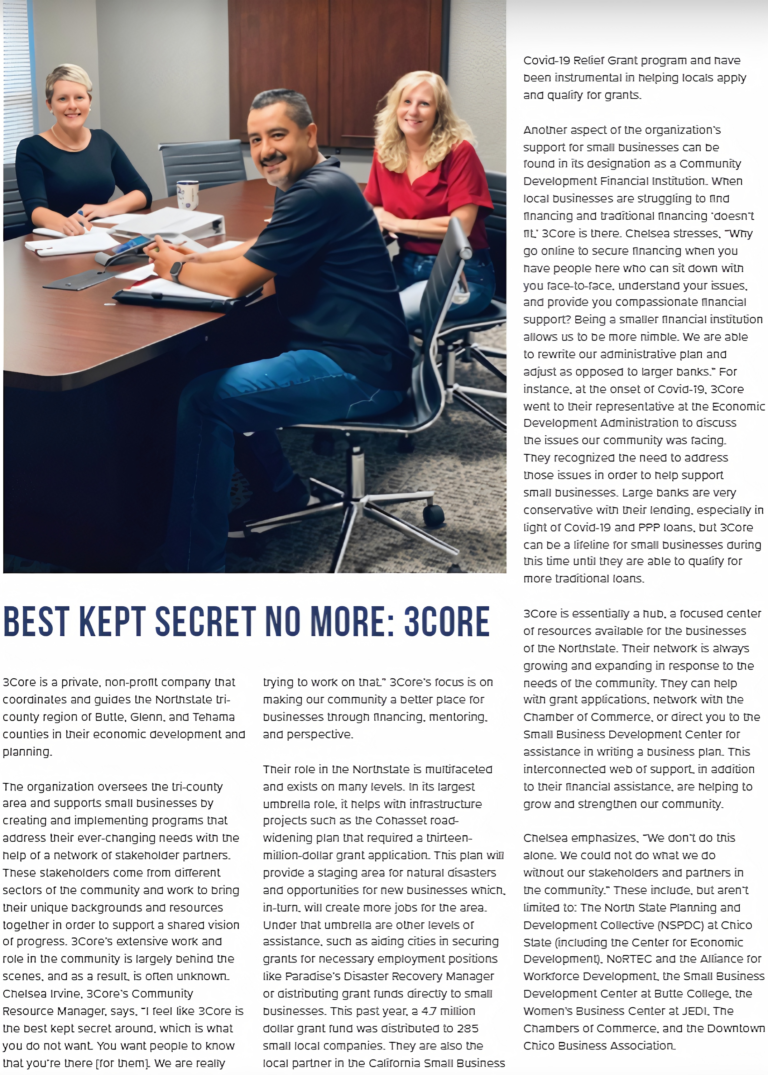 One of our board members, Araceli Gutierrez, showing her love for the business community by helping local business owners apply for the grant program. She is an inspiration to all of us to be the change we want to see in the world. We are very blessed to have her on board.

Thank you, Araceli, for doing your part in helping our communities in the North State!
Uno de nuestros miembros de la mesa directiva, Araceli Gutierrez, mostró su amor por la comunidad empresarial al ayudar a los propietarios de negocios locales a solicitar el programa de subvenciones. Ella es una inspiración para todos nosotros para ser el cambio que queremos ver en el mundo. Estamos muy bendecidos de tenerla a bordo.
¡Gracias, Araceli, por hacer su parte en ayudar a nuestras comunidades en el estado del norte!