VP Loan Officer - NORTHER CALIFORNIA NATIONAL BANK
1717 Mangrove Ave #100                                                                                      (530)899-4202                                                            jdelgado@norcalbank.com
Chico, CA 95926
CHICO CEMETERY ASSOCIATION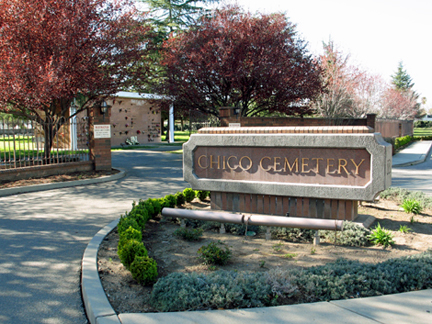 Our Story
Chico Cemetery Association is a non-profit cemetery consisting of approximately 58 acres, much of which was donated by John Bidwell. The cemetery is a historic cemetery with the first burial taking place in 1852. The cemetery has beautiful stone work and statues and is featured in the book, Stories in Stone: Field Guide to Cemetery Symbolism and Iconography. The cemetery holds historical tours monthly conducted by one of its family counselors, Clark Masters. The tours feature interesting grave locations, historical stories, and viewing of a 1921 hearse and a horse drawn hearse. The cemetery has an outdoor community mausoleum that contains crypts and niches. There are also many older private mausoleums and one newer one that was relocated from another cemetery to Chico Cemetery in 2016. Due to the cemetery's age, there is a myth that Chico Cemetery no longer has lots available for sale. The cemetery has many available burial and cremation lots available. Due to the rising cremation rate, the cemetery is working hard to make options available to the community for families choosing cremation. The Garden of Reflection is a new cremation garden located near the front gate of Chico Cemetery. It is is a serene and shaded location featuring a water fountain and relaxing music in the background. The garden was designed to offer a variety of options for families choosing cremation. Families may choose scattering, cremation niches, memorial garden pedestals (single & double), cremation bench (four person), or premier garden pedestals (four person).
Insurance Agent - FARMERS INSURANCE
20 Amber Grove Dr Ste 126
Chico, CA 95973
                      (530)343-7500
                                     cmiranda@farmersagent.com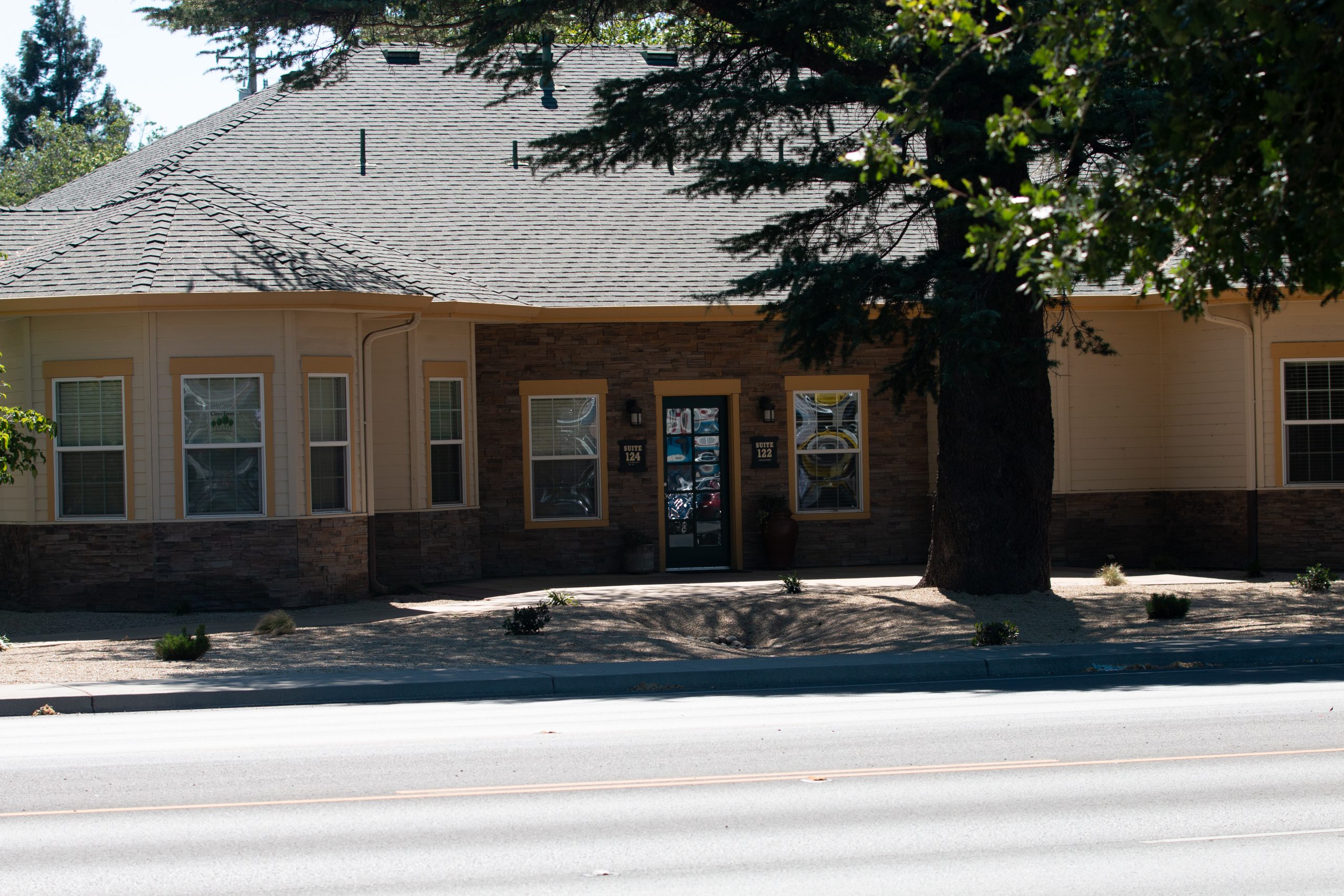 Farmers Insurance
In 1928, two men shared a dream of providing a quality insurance product at a reasonable price. In the decades that followed we've grown and adapted to meet the changing needs of Americans. But one constant has remained: We have an unwavering commitment to uphold our founding ideals to provide industry-leading products and first-rate services to the customers we're privileged to serve.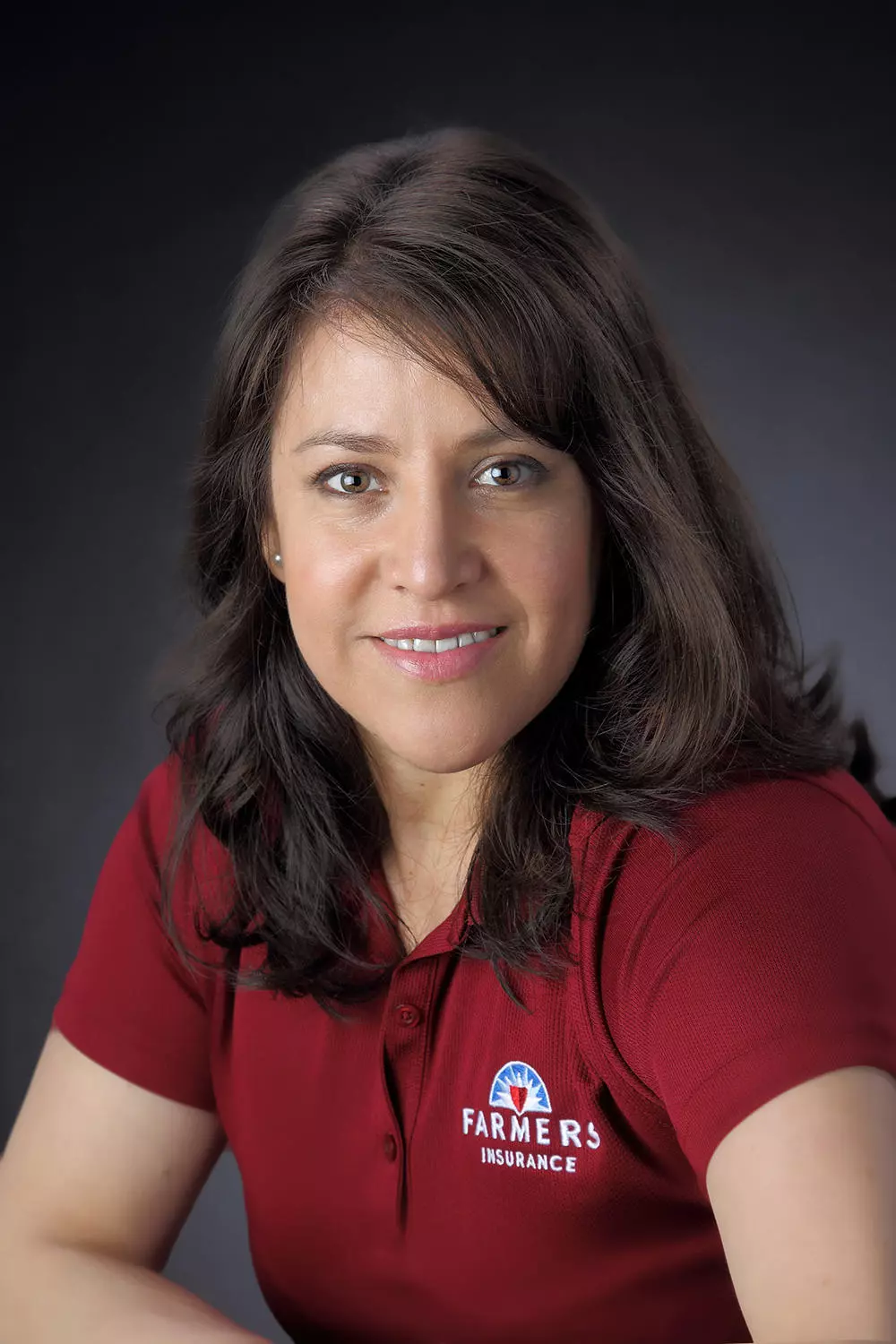 Ceila Miranda
As your local Farmers® agent in Chico, CA, I help customers like you identify the insurance coverage that best fits your needs. This process is straightforward and personalized to help make you smarter about insurance. I have the knowledge and experience to help you better understand your coverage options--whether that's auto, home, renters, business insurance and more. Give me a call at (530) 343-7500 and I'll be happy to answer any questions you might have. Languages Spoken: English and Spanish Years of Experience I have over 18 years of experience as a Farmers Insurance agent. Education Accounting and Business Administration, CONALEP, MICH. MEXICO, and Gildardo Magana High School Neighborhoods Served Chico, Orland, Oroville, Cohasset, Hamilton City, Biggs, Palermo, Paradise, Forest Ranch, Gridley, Gerber, Red Bluff, and Corning Licenses CA License #: 0E77275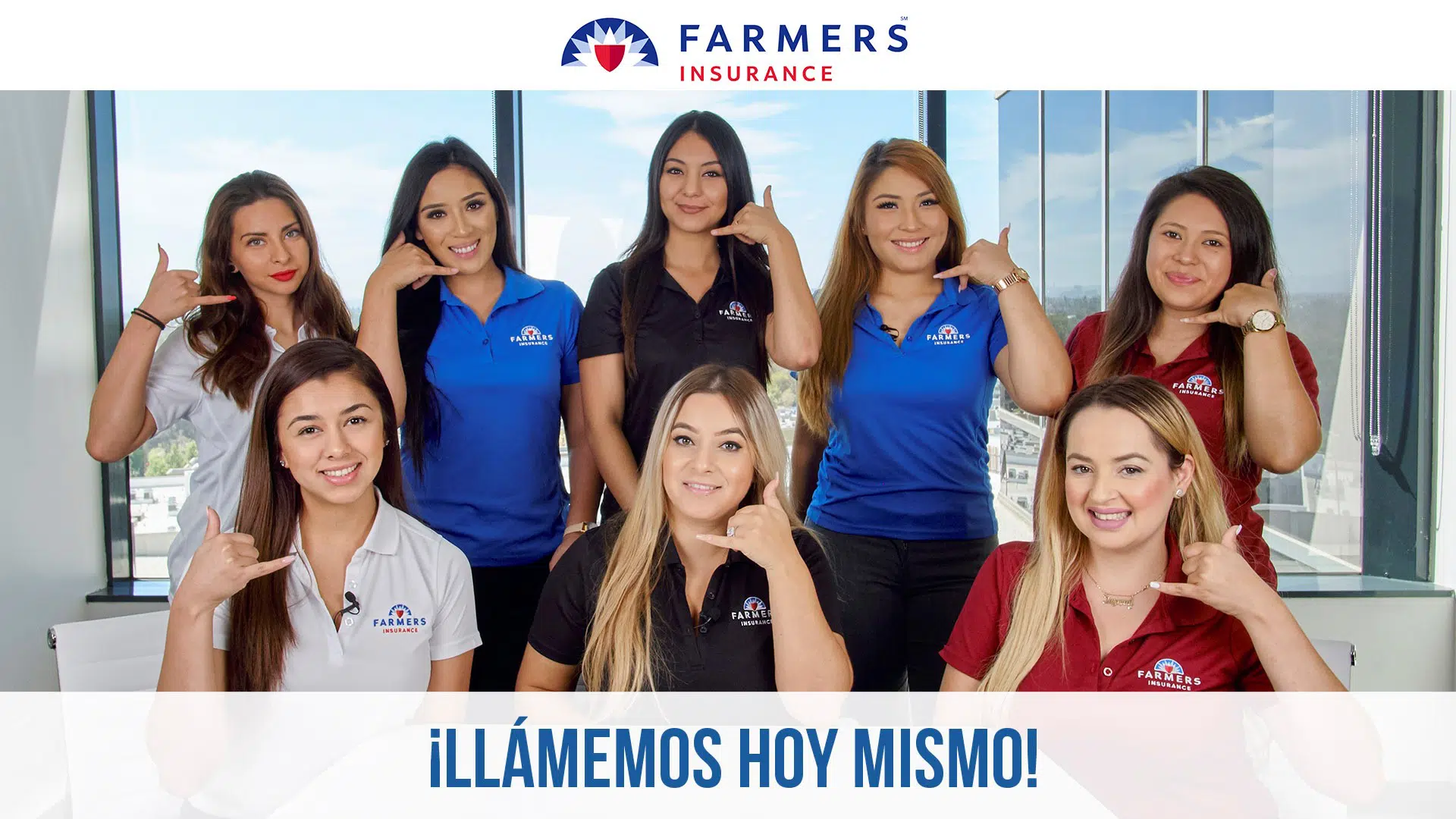 Exceptional Service
Farmers not only prides itself on helping you plan wisely for the unexpected, but also on helping restore order when it occurs, so you can keep moving along the road of your life's plans. In 1959 a Farmers customer wrote us a letter of surprised gratitude when his car battery was replaced just an hour after it was stolen. A letter from a couple in 2002 wrote that their Farmers agent and claims adjuster "were exceptional in their handling of our grief, what we needed to do, and helpful in many other ways." That same year, when Hurricane Rita struck Beaumont, Texas, Farmers sent 300 agents to assess damages while policy holders were evacuated. Farmers also donated $100,000 for the city's emergency operations center and two megawatt generators that restored power to Beaumont. Whatever year or decade a disaster occurs, you can count on us to be there for you.
NEW MEMBER BENITO ABARCA-SANCHEZ
Financial Advisor-EDWARD JONES
 2760 Esplanade Suite 110
Chico, CA 95973
 (530)636-7035
Benito.abarca-sanchez@edwardjones.com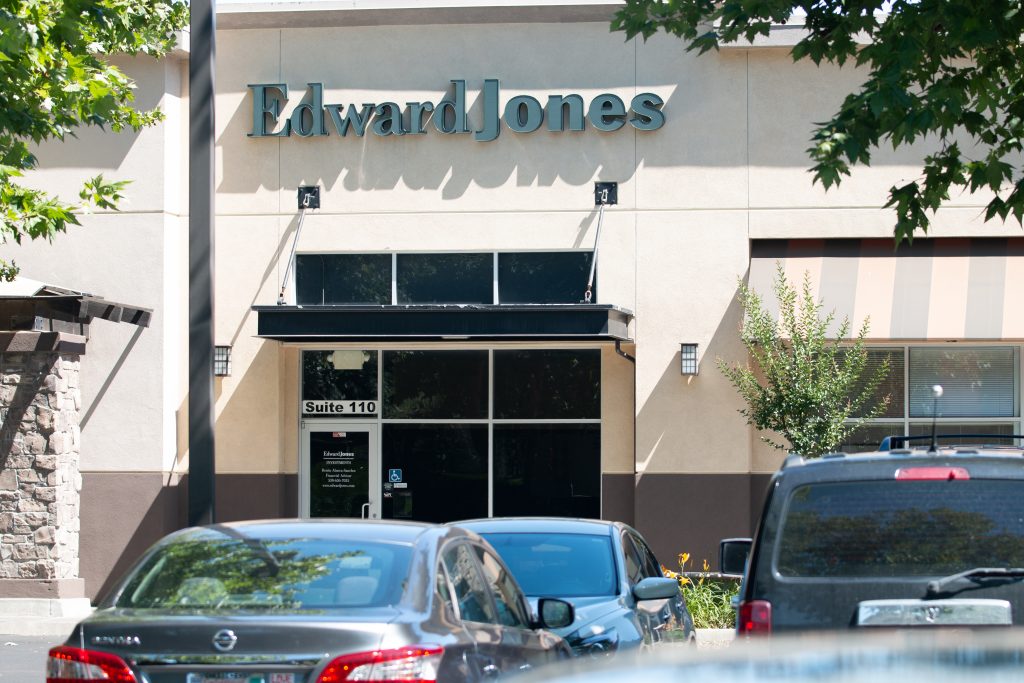 Edward Jones
Edward D. Jones Sr. establishes Edward D. Jones & Co. in 1922. His mission was to treat associates as partners and treat clients fairly by offering appropriate, quality investments. The firm's office in downtown St. Louis is a single room furnished with a desk, three chairs and a hat rack. Ted Jones, Edward Jones Sr.'s son, returns to St. Louis after working in New York at a correspondent firm of Edward Jones. He becomes the firm's 18th broker, first based in the St. Louis suburb of Clayton, and then Montgomery City, Mo. There he begins his career driving 150 miles a day visiting communities that dot the area, selling securities from the trunk of his car. One such town, Mexico, Mo., becomes home to the firm's first branch office in 1957. The branch was the office of Warren "Zeke" McIntyre, a broker at Edward Jones. In 1968, Ted Jones becomes the firm's second managing partner. He not only believed in service, but that Edward Jones should also be owned by its associates to give them a personal stake in the firm's success and allow them to pay attention to service, rather than to stakeholders.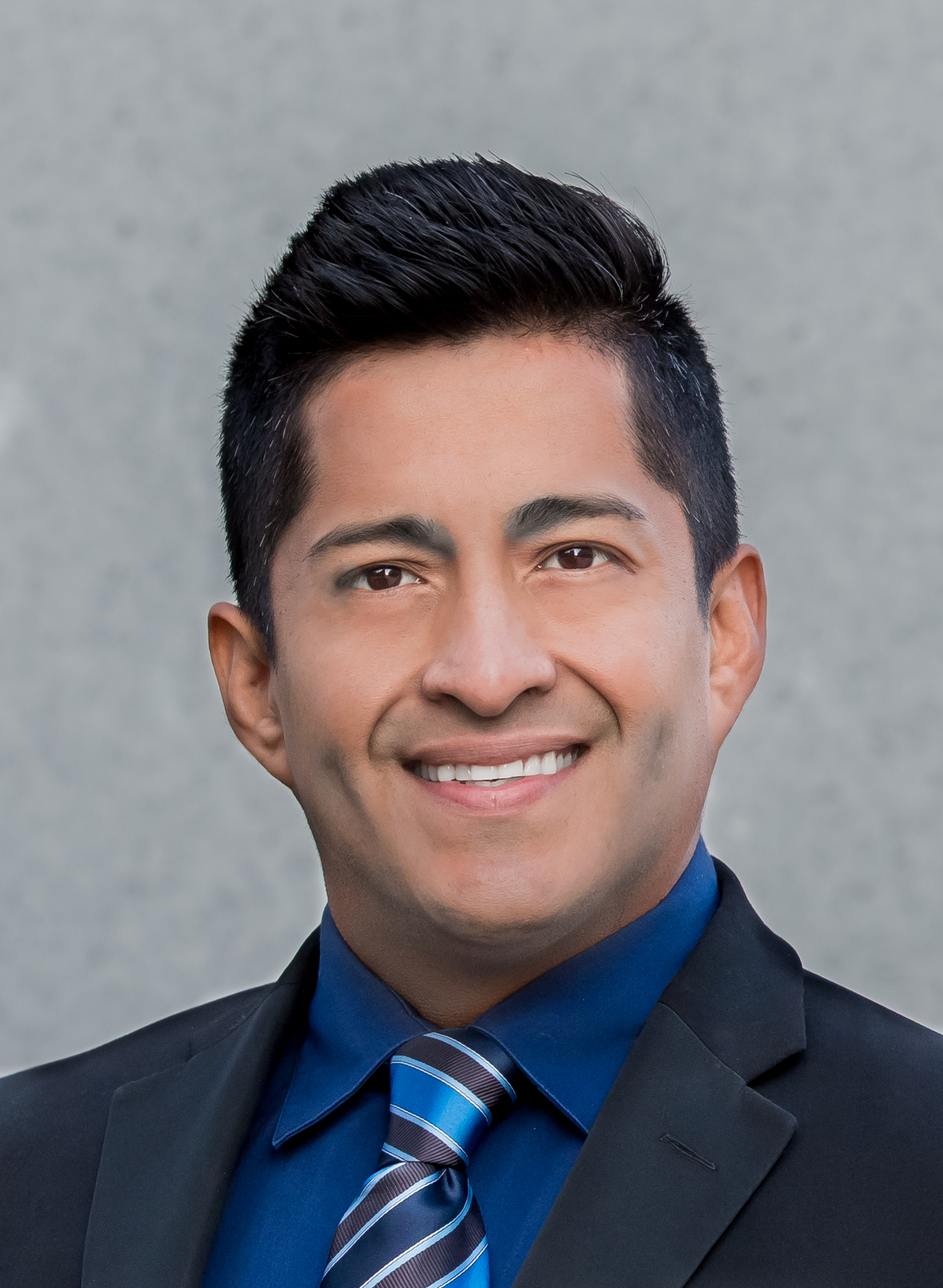 Benito Abarca-Sanchez
Benito Abarca-Sanchez is a Mexican-born American citizen who came to the United States at the age of seven. He grew up in Corning, California and later moved to Chico, where he currently resides. Benito has always had a strong work ethic and started his career working for Safeway grocery store. Benito's desire to achieve more led him to pursue higher education, and he eventually earned a bachelor's degree in business administration with an option in finance. This degree helped him to acquire the knowledge and skills necessary to become a successful financial advisor, a career that he has been pursuing for several years now. Benito's dedication to his community is evident through his involvement in starting the North State Hispanic Chamber of Commerce. He is currently serving as the president of this organization, which is the only Hispanic Chamber from Sacramento to the Oregon border. Benito's leadership has helped the chamber grow and become an important resource for Hispanic businesses in the region. In addition to his work with the chamber, Benito also has experience in starting businesses. His entrepreneurial spirit and financial expertise have proven invaluable in this regard, and he continues to seek out new opportunities to help other entrepreneurs achieve their goals. Benito is currently studying for his CFP (Certified Financial Planner) designation, which will further enhance his skills and knowledge as a financial advisor. He is passionate about helping his clients achieve their financial goals and works hard to provide personalized advice and guidance to each individual he serves. Overall, Benito Abarca-Sanchez is a driven and dedicated individual who is committed to his community and helping others achieve financial success. His expertise and leadership make him a valuable asset to any organization or individuals seeking financial guidance.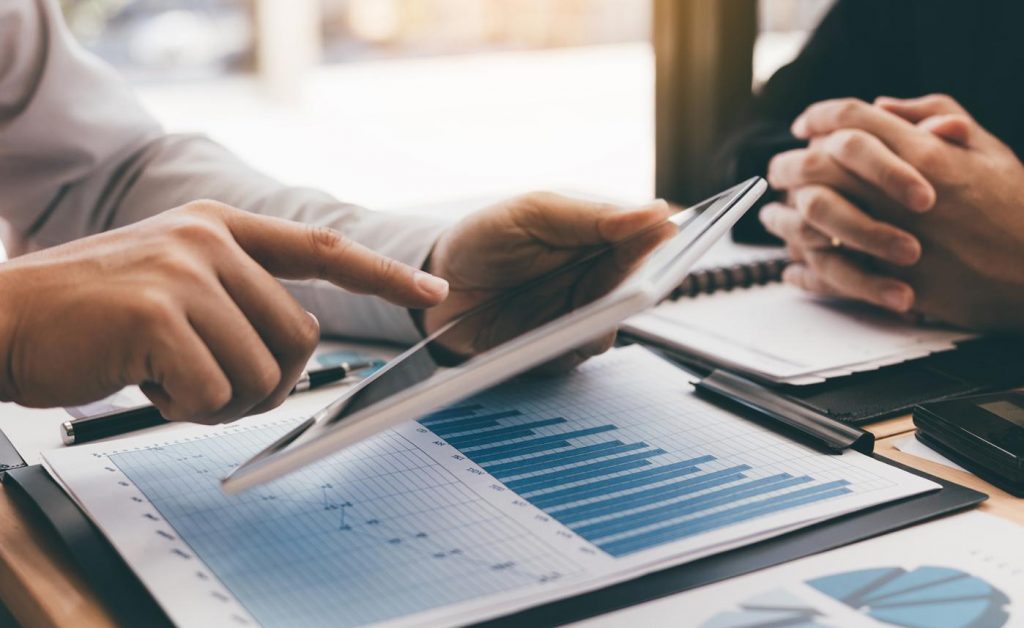 Our Process
Down the street or just across town, Edward Jones offices are in your neighborhood, ready to serve you – and the community. It's a personalized approach to investing, and it's what sets us apart. You'll work with your financial advisor one on one, supported by a branch office administrator helping you every step of the way. Your team will get to know you and your goals with a focus on knowing who you are as a person – building a deep relationship over time. Your needs will evolve throughout your life, and we strive to provide the products, solutions and experiences to help you achieve what's most important to you at every point. You benefit from the care, compassion and personal service only human beings can deliver. You deserve more than a phone number when it comes to the future you hope to build.